Discussion Starter
·
#1
·
Pardon my lack of experience on the matter, and bad pictures to follow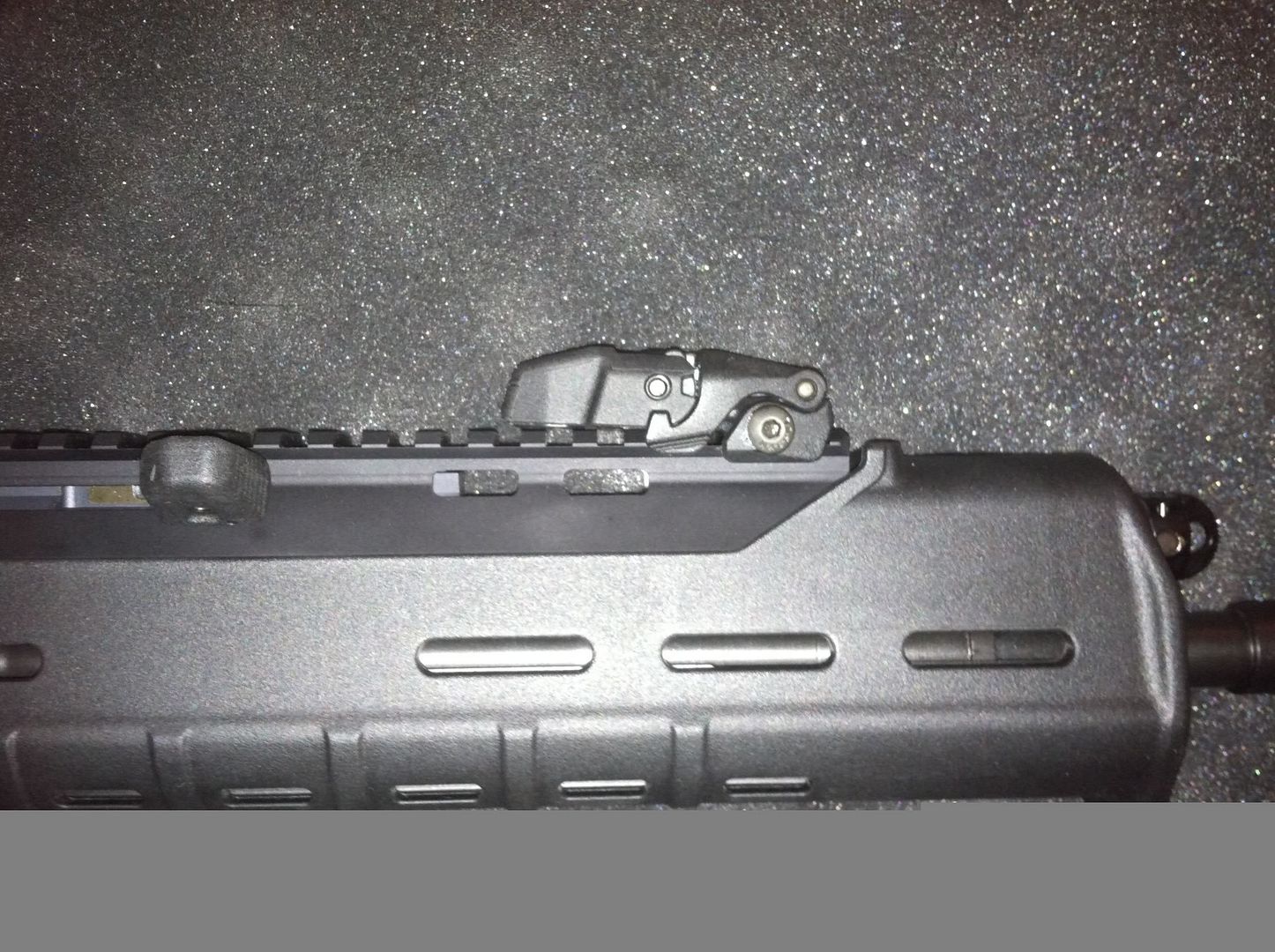 Ideally you want to have as much space between the front and rear sight as you can get right, but I haven't seen anybody else with their rear sight hanging off the end like that so I wanted to make sure I didn't overlook something? What do you guys think, am I opening myself up to some potential issues with it installed this way? The only possible issue I can think of is can the rear sight be to close to your eye? It has a smaller hole for increased accuracy right, but having it this far back the small hole doesn't look small now. Maybe that is a good thing, I don't know? I can't really tell a difference between the smaller hole or the bigger one now though since their so close to my eye anyway but that's why I thought I should check with some other people. The bigger hole is almost invisible it seems, more like I was just rubbing my eye and the very edge of my vision is slightly blurry then that I'm actually looking through something.
Hopefully that makes sense? I am open to suggestions
I haven't been back the to range yet to test it like this either though if that matters, I
might
be able to get a quick trip in the morning but we'll see.
Anyway thanks for the help