Discussion Starter
·
#1
·
Found on another forum: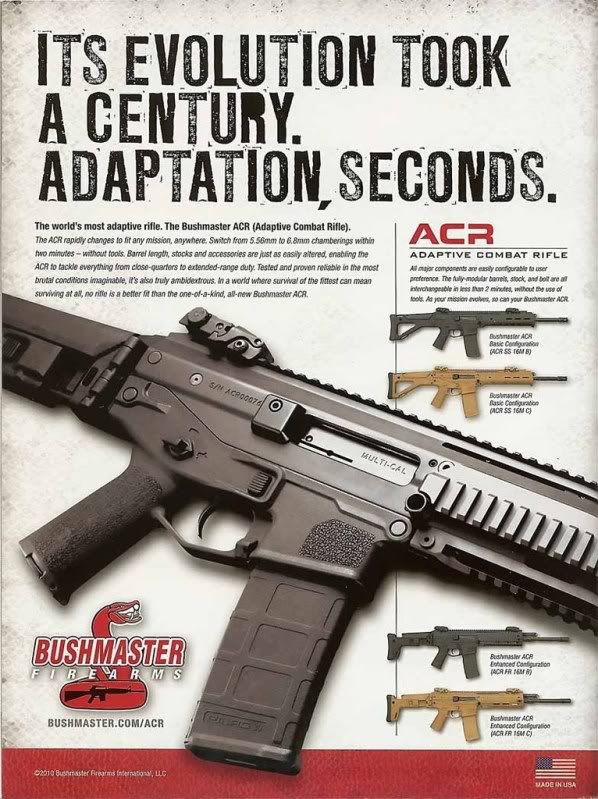 So it appears BM will be offering the gun in both "standard" (fixed stock and plastic forearm) and "enhanced" (folding/collapsing stock and railed forearm) in black or FDE, and that MBUS sights will be standard equipment. Happy happy! Also nice to see they've opted to go with the simpler handguard rail, vs. the skeletonized/modular thing that has been seen on the Remington version of late.
Part numbers appear to be ACR SS 16M B & C for the Standard models (fixed stock & plastid forearm), and ACR FR 16M B & C for the Enhanced models (folding/collapsing stock & railed forearm), with the "B" standing for Black and the "C" for Coyote (FDE).